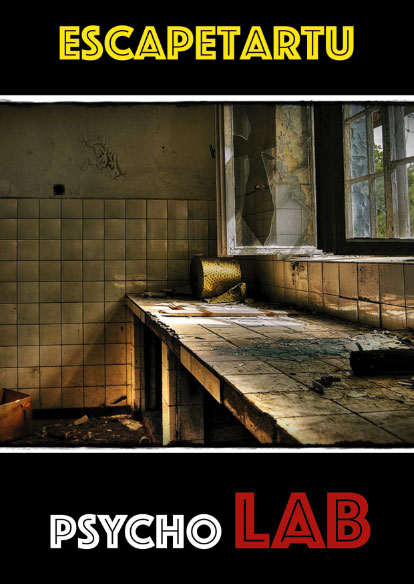 Two days ago you and your friends were having time of your lives at the local park of Tartu. River was flowing and the view was amazing. Suddenly happened something that You will remember the rest of Your life…
You lost consciousness and woke up at a creepy room which reminds Psycho LAB.The room looked like lab, where they do human experiments and there is a good chance that you and your friends might be the next victims.
You have 75 minutes to find a way out and escape.